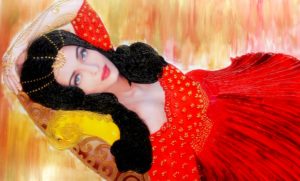 STEP 1: Please select any of your beautiful Photograph , and then print it for use.
STEP 2: Collect all the materials require to make this glass painting.
OHP Sheet/ Glass
Fevicryl Glass Colors, Fevicryl acrylic color
Fevicryl Golden Glass Liner
Golden dust
Waste cotton cloth/tissue paper
Cotton buds, Safety pin
Paint brush
Tape
Scissor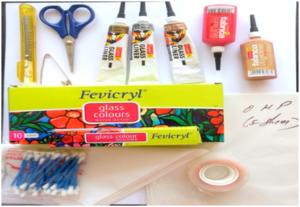 STEP 3: Place the transparent OHP sheet/Glass on the black and white photo copy and secure all the four corners using tape.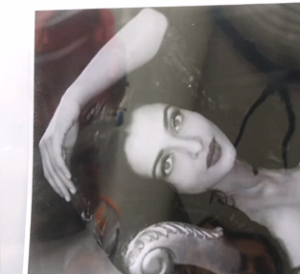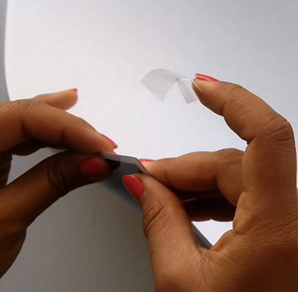 STEP4: Using a sharp scissor cut the skin color part (face and body). Apply fevicol/fevistick on back side border of the cut part image, and then paste it exactly on the place on glass placed on black and white photocopy.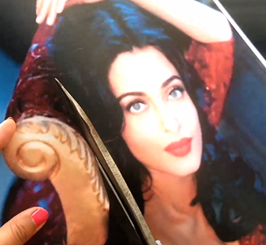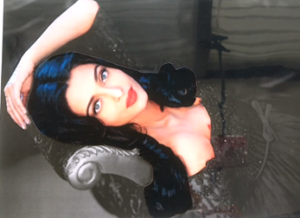 STEP 5: Placing the OHP Sheet on a plane horizontal surface and Start coloring using glass colors. Let the painting dry for minimum 12 hours without moving it from surface.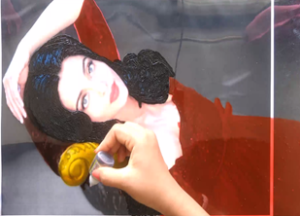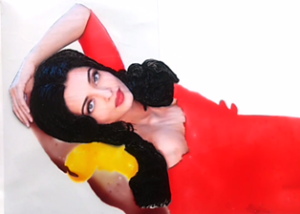 STEP 6: Start lining the image accordingly using glass liner, from top to bottom/left to right direction, as you feel comfortable to do. After completion of lining the images let it dry for few hours, and then remove the secured tape.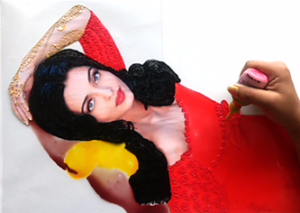 STEP 7: After the glass painting has got dried. Use flat brush to make color strokes from left to right/right to left also use golden dust/golden liner fluid to glorify the painting. Let it dry for few minuites.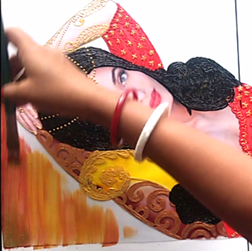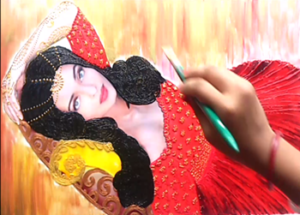 STEP 8: Frame the Glass Painting using Golden Aluminum foil or Golden glittering sheet to beautify the effect of glass painting.
PLEASE VIEW THIS VIDEO TO SEE THIS PAINTING LIVE