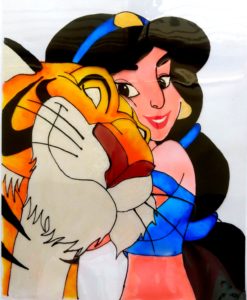 STEP 1: Click on above image and copy the real image of best quality, and then print it for use.
STEP 2: Collect all the materials require to make this glass painting.
OHP Sheet/ Glass
Fevicryl Glass Colors:
Fevicryl Golden Glass Liner
Waste cotton cloth/tissue paper
Cotton buds
Safety pin
Tape
Scissor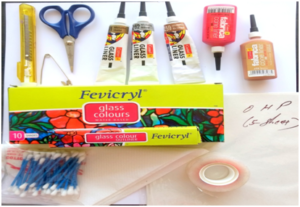 STEP 3: Place the transparent/OHP sheet/Glass on the black and white photo copy and secure all the four corners using tape.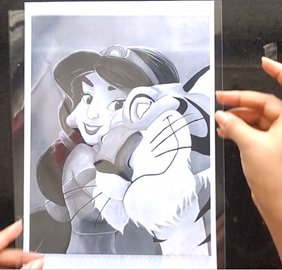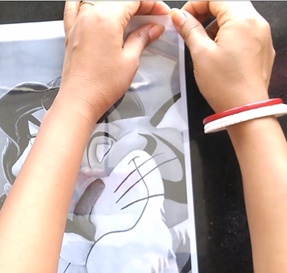 STEP 4: Start lining the image accordingly using glass liner, from top to bottom/left to right direction, as you feel comfortable to do. After completion of lining the image, let it dry for few hours.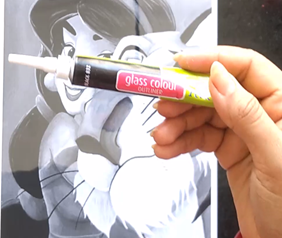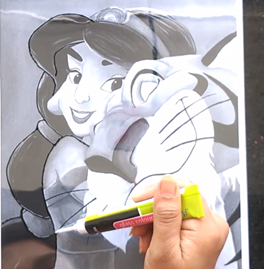 STEP 5: Using Perl Acrylic Color silver and paint brush, fill color in the white beard and eyes and then let it dry foe some time. Remove the secured tape.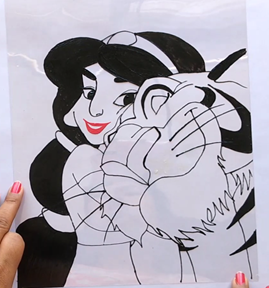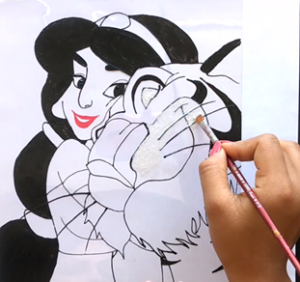 STEP 6: Placing the OHP Sheet on a plane horizontal surface and Start coloring using glass colors. Let the painting dry for minimum 12 hours without moving it from surface. When the colors get dried, highlight the image by outlining once again, if needed.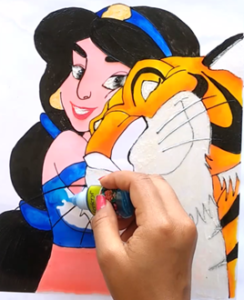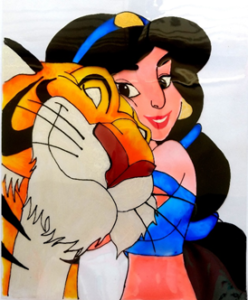 STEP 7: Frame the Glass Painting using Aluminum foil or glittering sheet to beautify the effect of glass painting.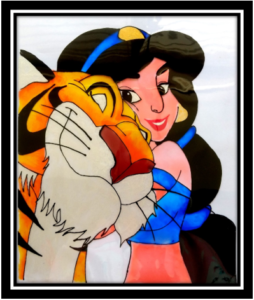 PLEASE VIEW THIS VIDEO TO SEE THIS PAINTING LIVE